The Future of Mimimi Games
We are going to self-publish our next real-time tactics game!
Long live real-time tactics: Our next project Codename Süßkartoffel is going to be our third real-time tactics game.
Self-published by Mimimi Games: Moving forward, we will take full control and responsibility regarding all our creative and business decisions by publishing Codename Süßkartoffel … ourselves.
Merkel approves: Codename Süßkartoffel is going to be co-funded by the German government via official games industry grant.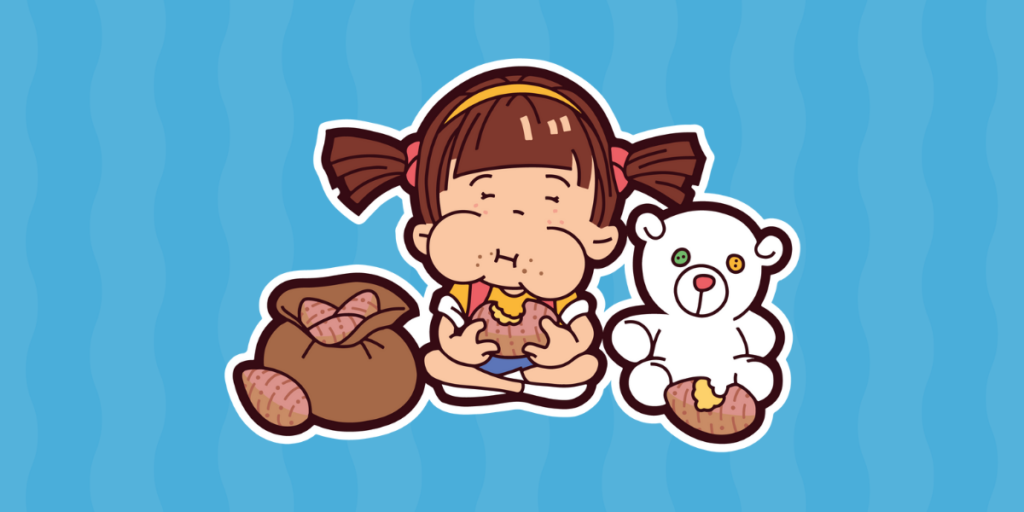 The path to Codename Süßkartoffel
Mimimi Games has been making games for twelve years now. But let's be real: Most of you have never heard of us before we released Shadow Tactics: Blades of the Shogun in 2016, which revived the real-time tactics genre. Although we came close to bankruptcy, the investment paid off in the end. This summer, we released Desperados III for PC and consoles together with THQ Nordic. It is a prequel to the classic real-time tactics genre hit Desperados: Wanted Dead or Alive.
Now, the next chapter is about to begin and many of you have already asked us: What is your next project?
Well, it's kind of an open secret really. Random team members have already used various places on the internet to confirm what I'm about to tell you. Also, I mentioned it like 100 times in this post already …
But to make it truly official: We are proud to announce that our next project Codename Süßkartoffel is going to be our third real-time tactics game!
"Süßkartoffel … ? Sounds … funny?!" Yeah, but the game will not actually be called Süßkartoffel (English: "sweet potato") once it is released. It is the internal codename that we use for the project. As that it is an evolution of the previous codename Kartoffel (English: "potato"), which we used for Desperados III. Fun fact: Before we made the Kartoffel project public we fittingly called publisher THQ Nordic "farmer" in our internal communication. What can I say? Germans just love a good Kartoffel and have an excellent sense of humor – as is well known. Oh, while we are at it, here is another little tease: Although we have no idea when we will start working on it, the game after Codename Süßkartoffel also already has a vegetable codename. You can find out about it on our Discord server!
---
We are ready to embrace self-publishing
But wait, there is more! During a time of consolidation for our industry, the whole team made a watershed decision that takes quite the opposite direction: With our next real-time tactics title Codename Süßkartoffel we want to embrace self-publishing!
First of all, instead of simply "bashing" publishers, we actually want to thank our previous partners Daedalic Entertainment and THQ Nordic for believing in us and publishing our previous real-time tactics games. They took a huge risk in helping to resurrect this genre with us.
But we felt a strong desire to, at least once, make our own choices (and mistakes). This is why we decided that we are going to carve our own path with our next game. It was a very big and certainly not an easy decision for us, but one that was made by the whole team together – and one that will open up new opportunities for us as studio and our next game.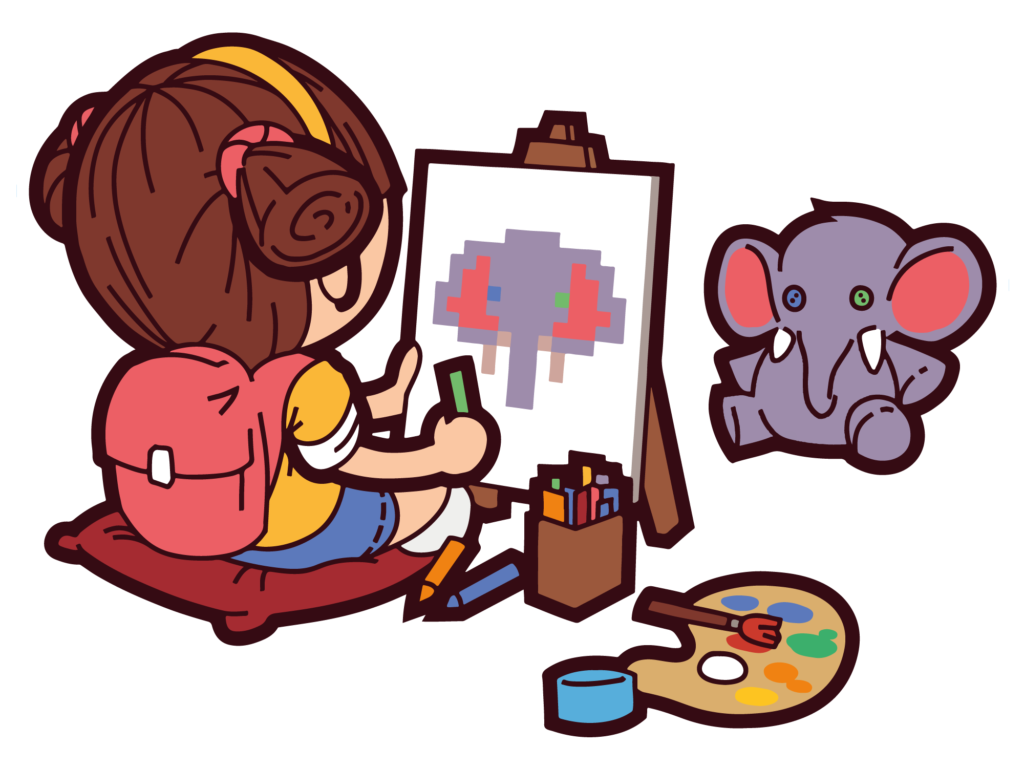 We are going to be able to take full control of every creative and business aspect of game development and publishing. We will get to choose how to distribute our resources and assets. We will be able to decide for ourselves what we want to talk about regarding Codename Süßkartoffel and when. And we can start arguing internally about the tone of this whole statement text that you are just reading, without blaming someone external. In short, this move will make it possible for us to really produce a game that is 100% made by Mimimi Games.
At the same time, new challenges will arise that we do not see coming yet. We will also face many new tasks, which we have never done before. This really sounds like a true and exciting adventure to us. An adventure that we cannot wait to embark on – together with our friends, fans and our trusting community that we are so thankful for!
The German government believes in Mimimi Games!
Now, certainly some of you will ask yourselves: How will Mimimi Games, a studio based in Munich consisting of around 30 people, finance their next project?
Well, financing Codename Süßkartoffel will be made possible through different building blocks. The core block, which is making all of this possible in the first place, is an undisclosed and independent investor that we will talk about at a later time in more detail!
One of the others is the German government. Yes, THE German government officially approves our real-time tactics game and our plan to self-publish our next project. This means, we are going to be one of the first (!) studios to receive governmental funding as part of the official games industry grant program, which was initiated and is managed by the "BMVI" (Federal Ministry of Transport and Digital Infrastructure).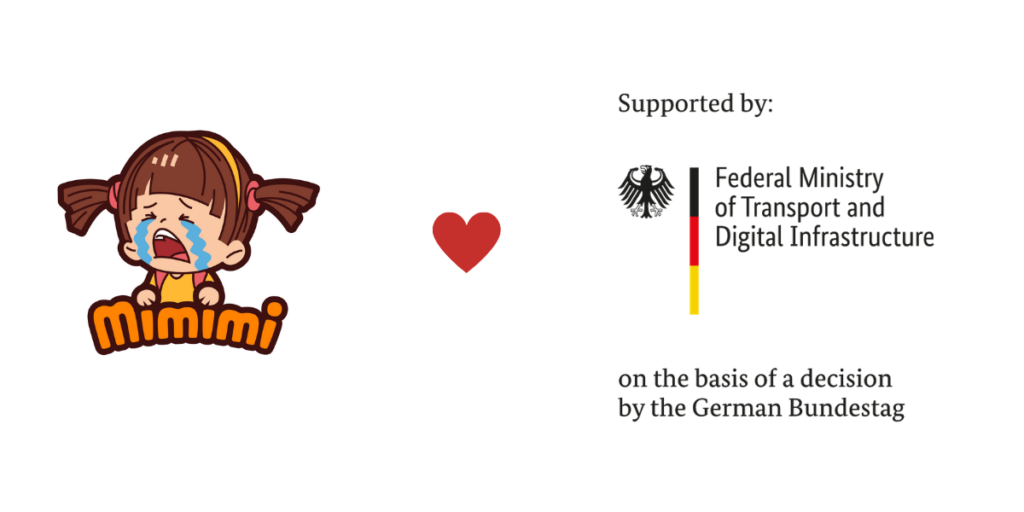 We strongly appreciate this initiative by the German government. This is not only great news for us, but for all other German developers that have been granted funding as well. Also, our managing director Johannes has actually invested countless hours in association meetings to get this grant started. Therefore, he rejoices twice over.
---
We need your help!
"WE NEED SÜßKARTOFFEL NOW!", I already hear you screaming. Well, it's going to take a few years but you might actually be able to help. We are planning to expand the team to almost 40 employees in 2021 in light of the upcoming project. Therefore, we are currently hiring and especially looking for:
More announcements will follow in the future, but unsolicited applications for these positions are already possible:
Animator (div/f/m)
3D Character Artist (div/f/m)
QA Lead (div/f/m)
Product Manager (div/f/m)
Line Producer (div/f/m)
Communications Assistant (div/f/m)
You can find more information on current and future job offerings here: https://www.mimimi.games/#team-jobs.
---
Stay tuned for more Codename Süßkartoffel news!
Phew, this was certainly a lot of info to digest. But it feels good to finally share these news with you all. We will share further updates regarding Codename Süßkartoffel in due course. So stay tuned! The easiest way to do so is by signing up to our newsletter here. You can also simply enter your email down below.
And in the meantime, if you want to chat with us and the community directly you can hop on our Discord server: https://discord.gg/mimimi
Cheers,
Matthias
Communications Lead @ Mimimi Games
---